9781548597870: Breaking Into Breakout Boxes: Escape Rooms in Education – AbeBooks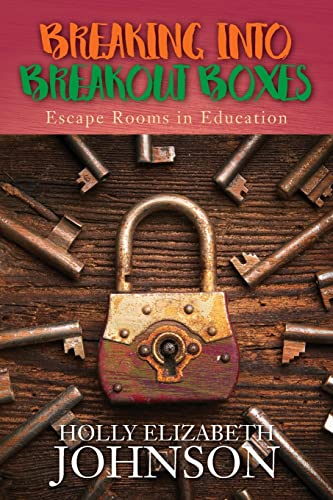 Escape rooms have become a major trend all over the country. The concept is simple: a group of people are trapped in a room and must solve a series of puzzles to find their way out. In Breaking into Breakout Boxes, educator Holly Johnson takes the same basic concept and applies it to the classroom. Breakout boxes are locked boxes the teacher provides. The entire class works together to discover the combination to the box. The combination can be gleaned from clues related to any number of education subjects.
In this new guide, Johnson covers
how to build your box,
how to write your own clues for the box,
how to manage your classroom during the activity,
what to place inside the box,
what to do if the students do not solve the box in time,
how to perform a "debriefing" after completing the exercise, and
how to tailor your box to different content areas and learning styles.
Breakout boxes can teach students the importance of problem-solving, working together, and perseverance in the face of any challenge. Through this fun activity, children will acquire skills that will help them for the rest of their lives!
"synopsis" may belong to another edition of this title.
About the Author
:
Holly Johnson has spent twelve years as a teacher. While she is a master math teacher, she has taught multiple subjects to students in grades four through twelve.
Johnson received her bachelor's degree from Baylor University and is currently pursuing her master's degree in education. She is a proud army wife and mother of two. Johnson is certified to teach in two different states and currently lives in Hattiesburg, Mississippi. For more information about her work, she invites you to contact her at [email protected]
"About this title" may belong to another edition of this title.