Nvidia 3000-series graphics cards now cheaper on Amazon: Which one's right for you? | WETM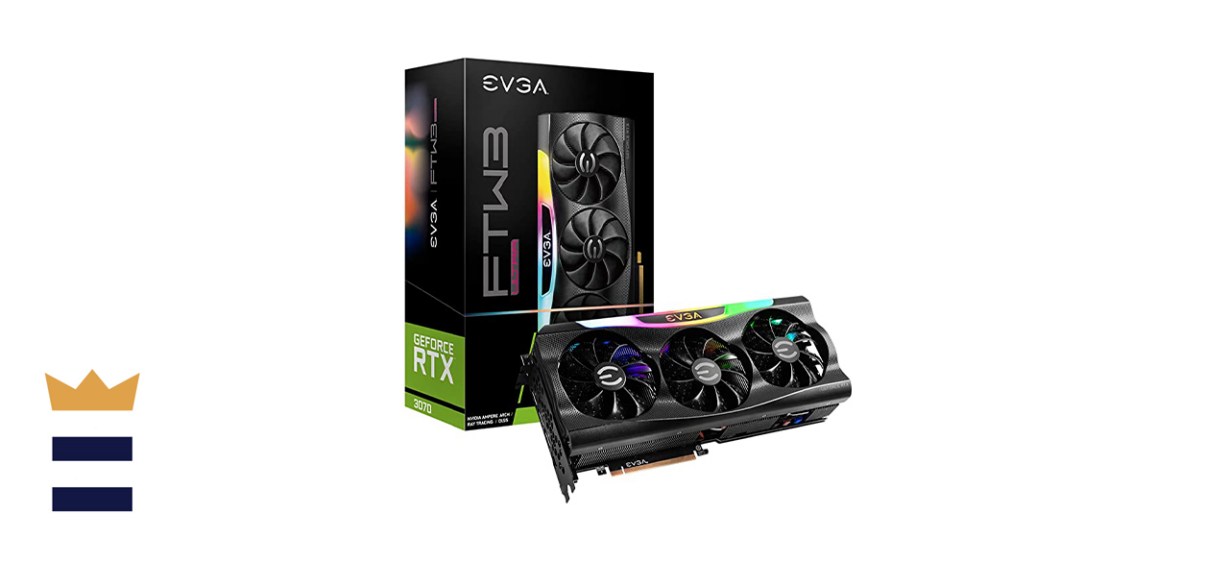 Which Nvidia 3000-series graphics cards are best?
The year is 2020. A crippling pandemic grips the world, rendering millions of Americans scarcely able to leave their homes. With nowhere to go, countless bored remote workers turn to interactive digital entertainment to escape from reality by building gaming PCs. The groundbreaking Nvidia RTX 2000-series graphics cards have been overpriced for years, but there's a glimmer of hope on the horizon: the upcoming RTX 3000 series.
You awake like a child on Christmas on that fateful, chilly autumn release date. Logging onto your favorite online retailer, you move to reserve your new, godlike, RGB-encrusted graphics processing unit. Instead, you find a horror story that would prove to last for months — or years.
The brand-new graphics cards are all sold out.
In good news for consumers, the scourge of scammers charging $1,000 for entry-level graphics cards is now over in 2022. In a less fortunate development, GPU costs may never return to the now unimaginably low prices of the seminal GTX 1000 series. At least now, GPUs are readily available from reputable online retailers and manufacturers without the worry and hassle of unlicensed, third-party vendors.
Why are graphics cards so expensive?
There are many contributing factors, but they all fundamentally come down to supply and demand. PC gaming was a relatively niche hobby for most of its history. It took a significant amount of expertise to get the most out of the experience. Selecting the right hardware and configuring it and the software for peak performance and stability wasn't always a plug-and-play scenario.
That's changed dramatically over the last several years as operating systems became more streamlined and hardware more user-friendly. A massive wave of mainstream popularity via international tournaments, professional esports investment and live streaming celebrities didn't hurt either. Even before the COVID-19 pandemic confined so many to their homes, the industry was already primed for a hardware shortage.
Once lockdowns started, the entire worldwide supply chain ground to a halt. Microchip manufacturing was among the many industries hit hard. With almost no one to supply raw materials, operate the foundries, repair the equipment and ship the products, graphics card availability dried up. When you could find a recently released model, it usually came from a shady third-party scalper.
Thankfully (for many reasons), it's not 2020 anymore. Graphics cards aren't exactly cheap — and may never be again — but you can, finally, get one at a less-than-exorbitant price from a reputable online vendor.
How to choose an Nvidia RTX 3000 graphics card
There are basically four tiers of consumer-focused Nvidia GPUs: the 3050, 3060, 3070 and 3080. The top three of those offer slightly upgraded models that bear the "Ti" mark. Most people can safely ignore the prohibitively expensive RTX 3090, which Nvidia essentially created just to show off.
RTX 3050
For some perspective, the RTX 3050 desktop GPU is roughly as good for 1080p gaming as the GTX 780 Ti, which was first released in February 2013. With that in mind, the RTX 3050 is the best new card for Full HD gameplay, but it's not worth upgrading if you already have a high-end GTX 1000 or midrange RTX 2000 GPU.
On the other hand, if you're building a low-cost gaming rig from scratch, the RTX 3050 is the only graphics card today that you could call anywhere near affordable. As long as you temper your expectations in terms of resolution and frame rate, it can be an effective and economical choice.
RTX 3060 and 3060 Ti
This is the most popular RTX 3000 graphics card. It delivers significantly better performance than the RTX 3050 and doesn't cost a fortune. It's excellent for 1080p resolutions in newer titles and 1440p settings in older ones. As long as you're not trying to play in 4K, a 3060 — and especially a 3060 Ti — should satisfy your needs.
RTX 3070 and 3070 Ti
For demanding gamers, the 3070 represents the best price-to-performance proposition. It excels at 1440p resolutions and high frame rates and can hold its own at 4K in many games. It's not cheap by any means, but it's an investment that should pay off for years.
RTX 3080 and 3080 Ti
Graphics cards built around these high-end chipsets are extremely expensive, fetching prices of over $1,000 on a regular basis. If you demand peak performance, these are the way to go. Like with the 3070 and 3070 Ti, it's debatable whether the minor performance boost of the Ti version is worth the increased price. Nonetheless, they don't get much faster than the 3080 Ti.
Will graphics card prices ever go back to normal?
As painful as it may be to hear, it's very likely that current prices are pretty much the new normal. Manufacturing GPUs is an exacting process that requires significant resources and sees limited yield at the highest levels of graphics card performance. Plus, demand probably isn't going down anytime soon. The result is that graphics cards will remain the most expensive gaming PC component for the foreseeable future.
Which graphics card brand is best?
That's an extremely tough question. One indication is a company's warranty quality and the ease of its return merchandise authorization, or RMA, process. Many big-name manufacturers offer transferable warranties, for example, that take the stress out of buying a secondhand card and help keep the resale value high. Keep in mind that warranty terms differ greatly between manufacturers, and individual companies change their own terms from time to time.
As far as warranties and RMA simplicity, EVGA takes the cake across the board. You'll find countless real-world accounts of how lenient EVGA's warranty policies are and how easy the RMA process is. Other brands that receive frequent praise are Gigabyte, Asus and, to an extent, MSI. Make sure to carefully review any GPU's warranty terms before purchasing for clauses, such as manufacture vs. purchase date coverage and whether overclocking voids the warranty.
Best available RTX 3000-series GPUs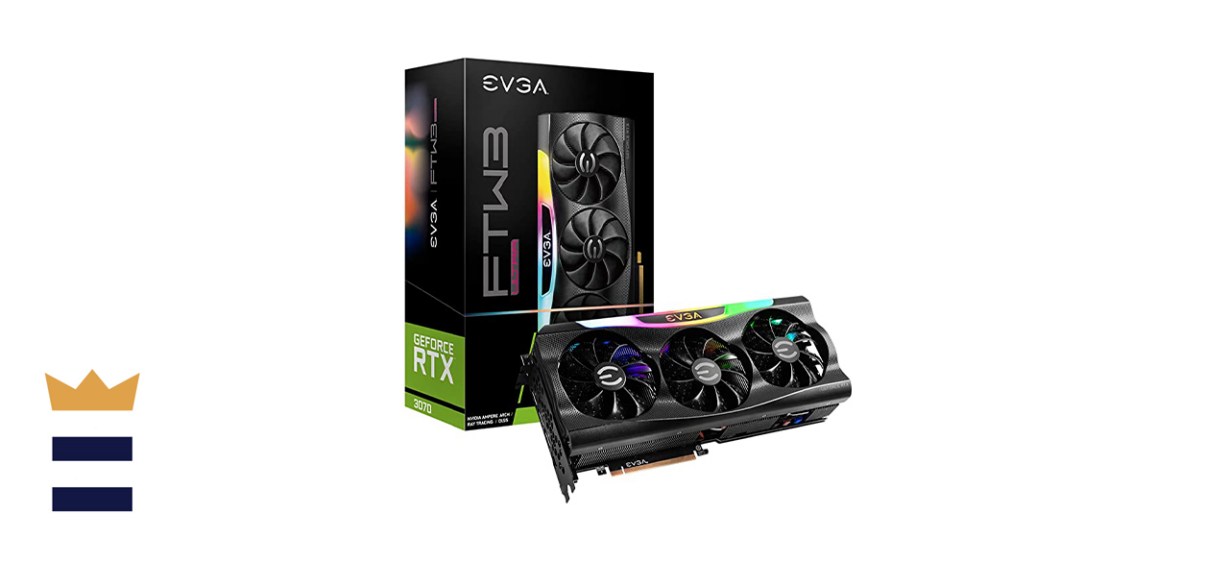 EVGA GeForce RTX 3070 FTW3 Ultra Gaming
This one performs admirably at high refresh rates and 1440p resolutions, which many gamers consider the sweet spot.
Sold by Amazon
If you have an advanced CPU and PSU and want to future-proof your system, this MSI option is a great choice.
Sold by Amazon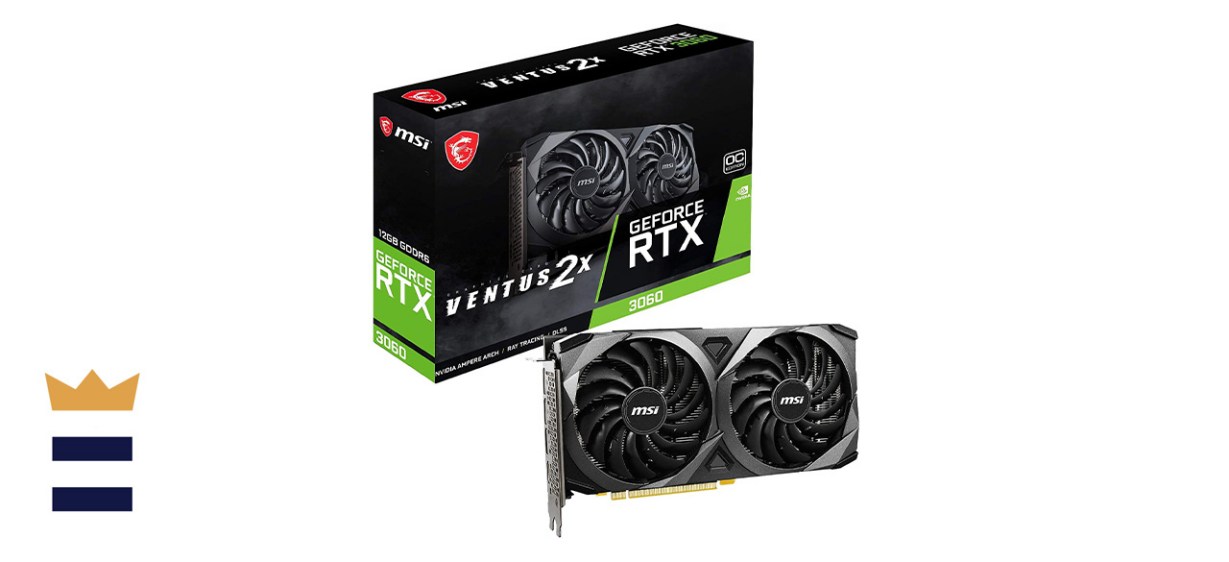 This relatively well-priced choice delivers excellent 1080p performance and can handle itself at 1440p in older titles.
Sold by Amazon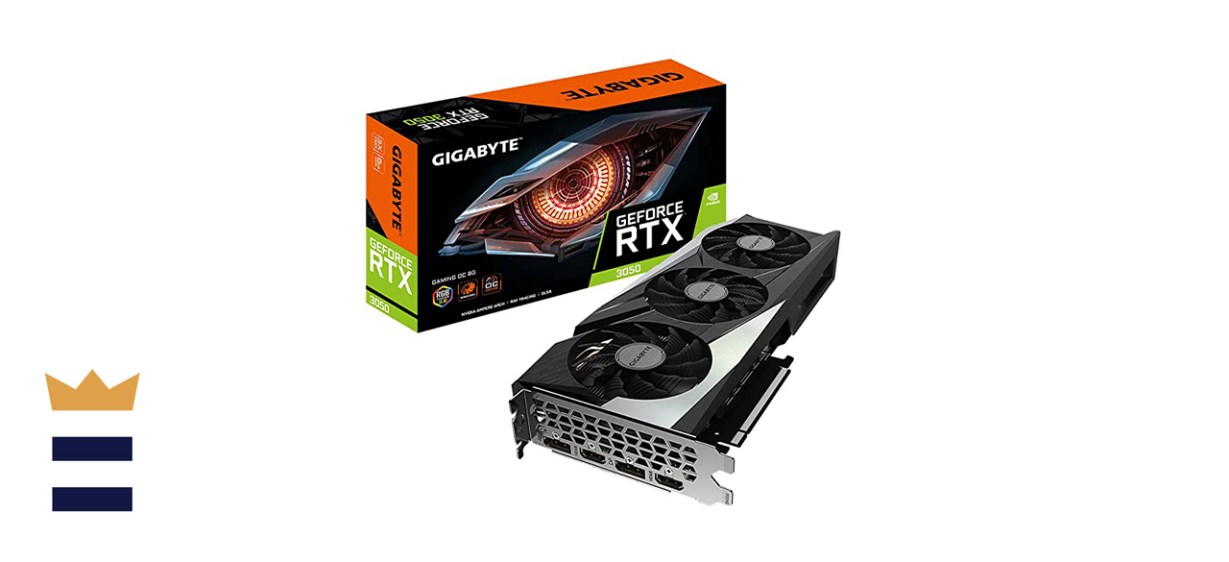 Gigabyte GeForce RTX 3050 Windforce Gaming OC
While it won't win any awards for performance, it is good for Full HD gaming and even resembles something affordable.
Sold by Amazon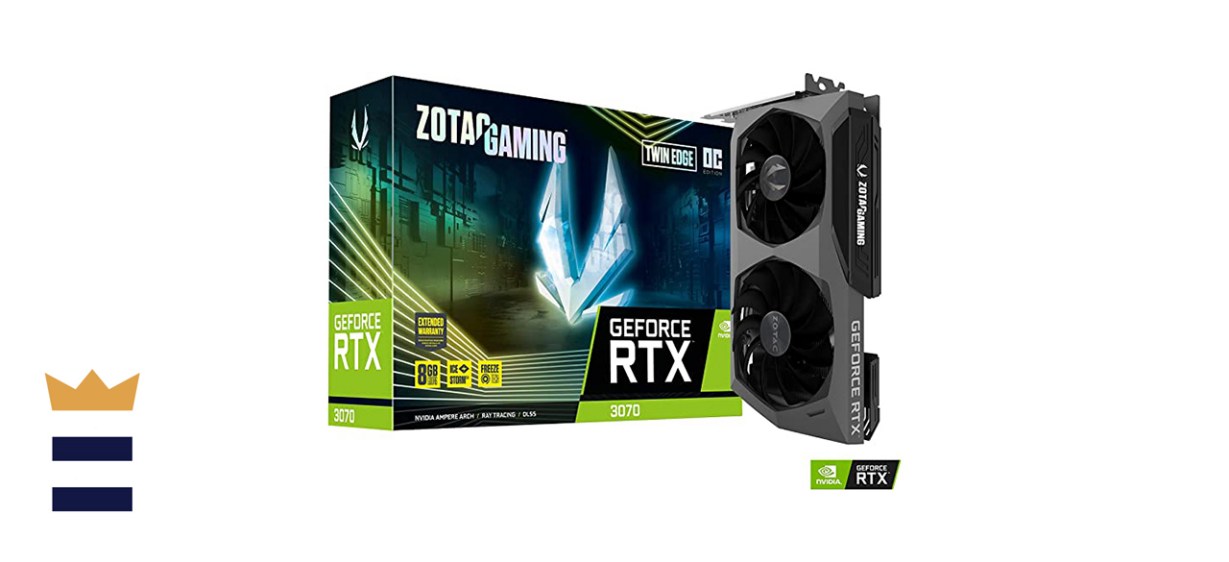 Zotac GeForce RTX 3070 Twin Edge OC
Zotac is relatively well-known for compact GPUs such as this one, which is good for compact builds using the Micro-ATX or even Mini ITX motherboard formats.
Sold by Amazon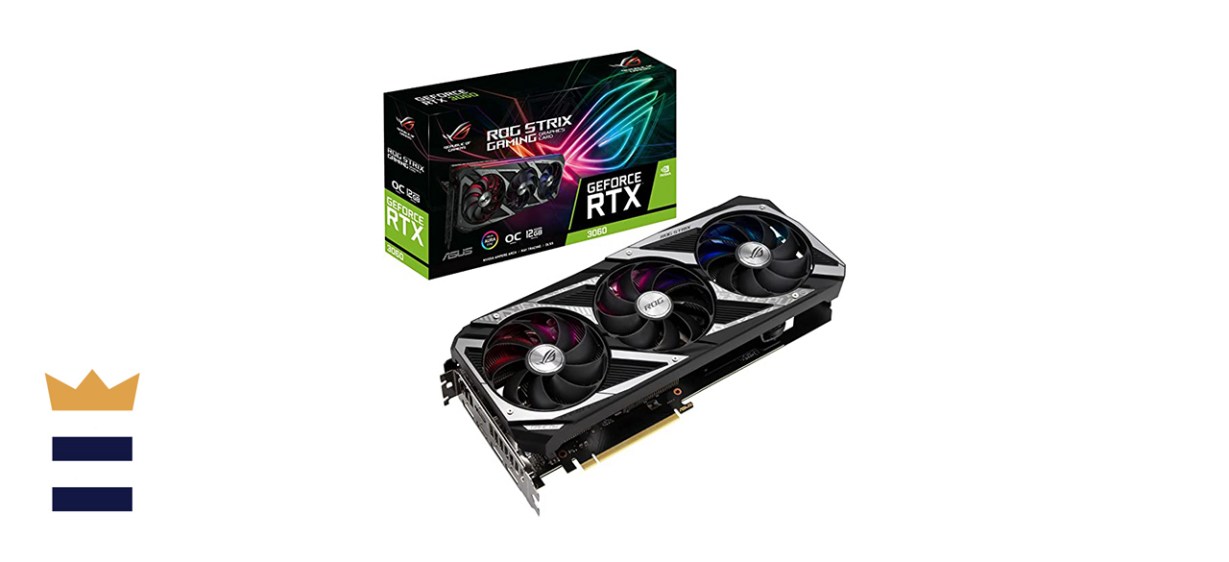 Asus ROG Strix NVIDIA GeForce RTX 3060 V2 OC
It performs noticeably better than the RTX 3050 at a price that's not terrible.
Sold by Amazon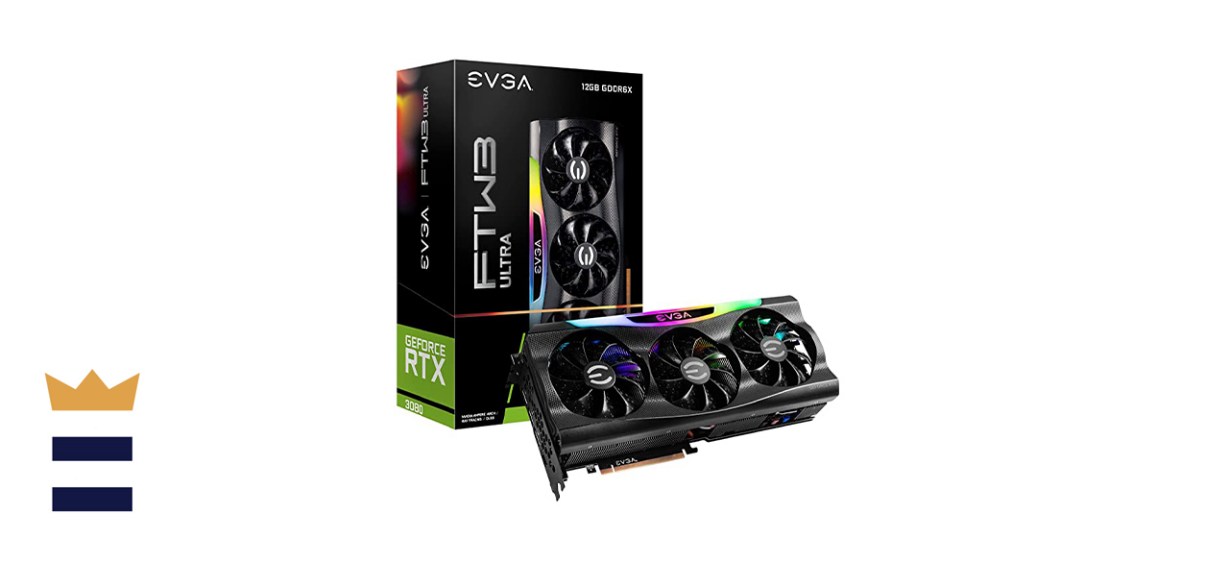 EVGA GeForce RTX 3080 12GB FTW3 Ultra Gaming
It's likely that this one's overkill for most people. But it's a guarantee that you'll get just about the best performance possible in today's PC gaming environment.
Sold by Amazon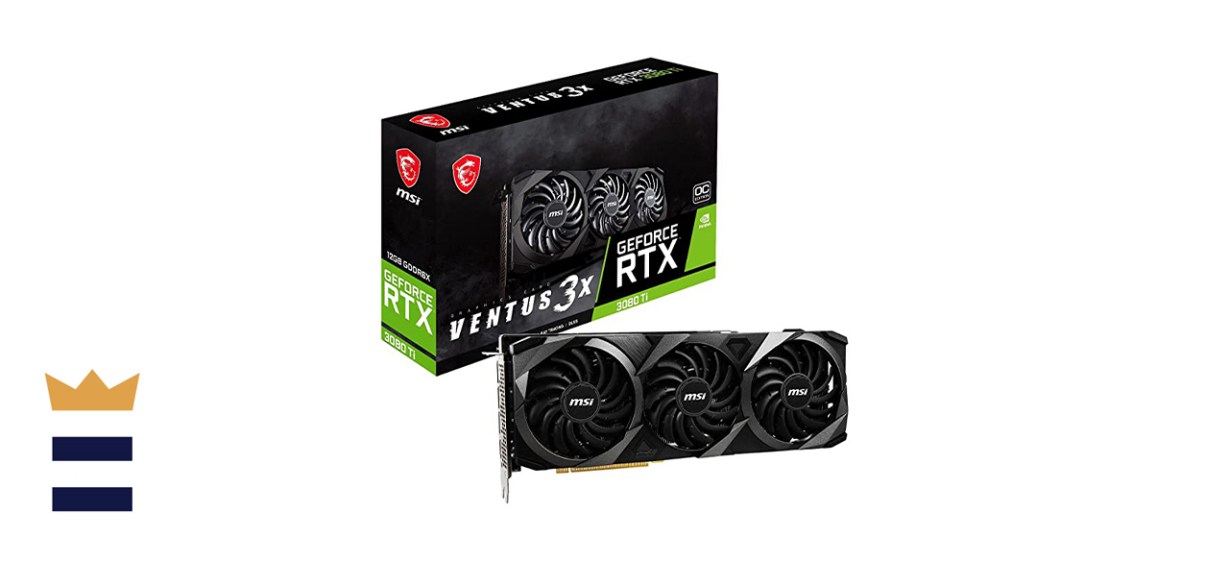 MSI RTX 3080 Ti Ventus 3X 12G OC
The modest performance increase of this version versus the non-Ti model might not be worth the significantly increased price. The bragging rights, however, might be.
Sold by Amazon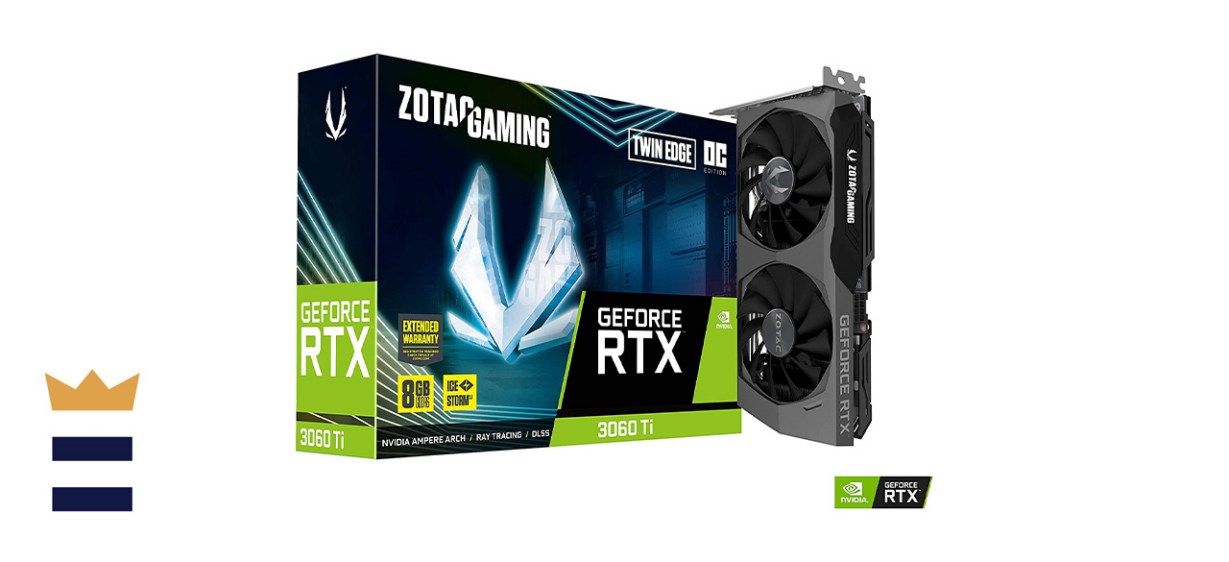 Zotac RTX 3060 Ti Twin Edge OC
This model is incredibly popular because it's one of the most cost-effective options from a reputable manufacturer.
Sold by Amazon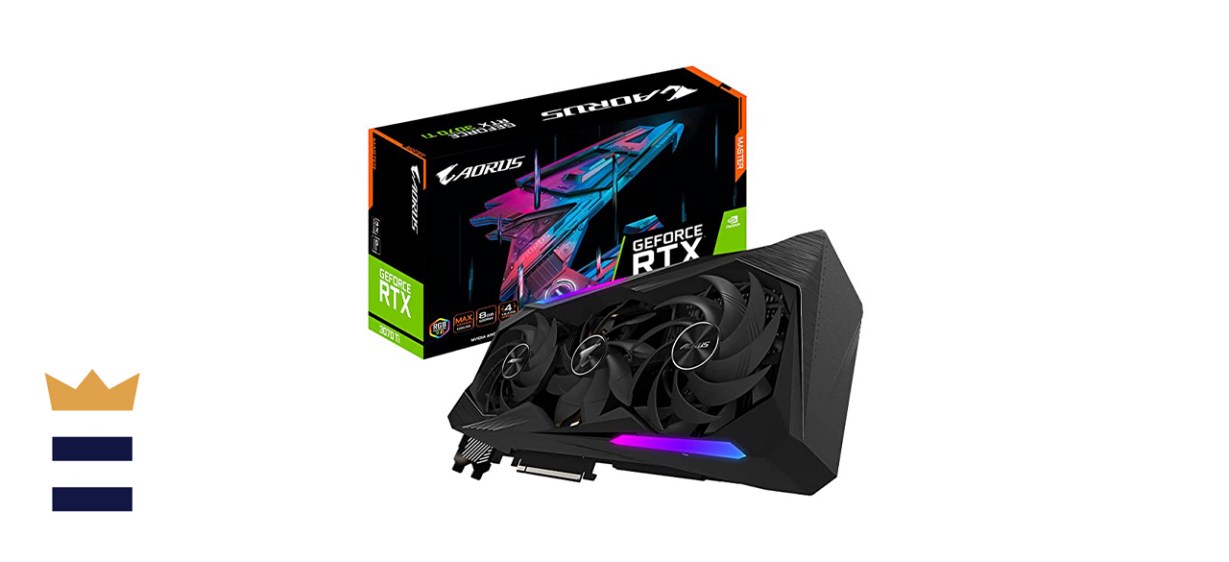 Gigabyte Aorus RTX 3070 Ti Master
This reasonably priced 3070 Ti is the perfect choice for 1440p gaming at 120 frames per second.
Sold by Amazon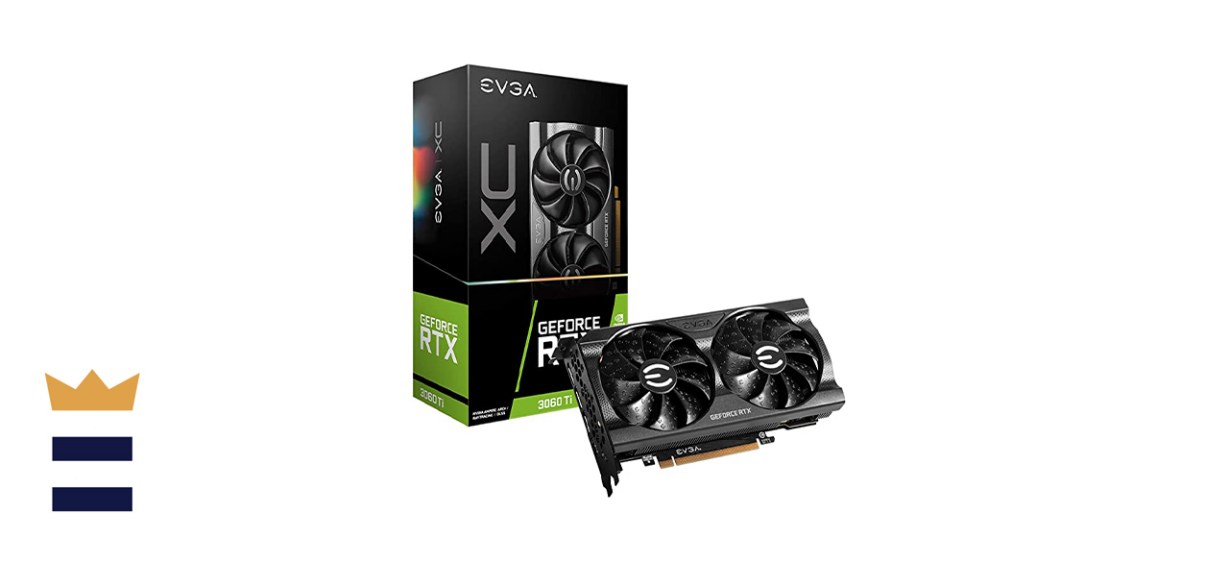 EVGA GeForce RTX 3060 Ti XC Gaming
It's great for high-frame-rate 1080p gaming and 1440p gameplay at 60 FPS, and it won't break the bank.
Sold by Amazon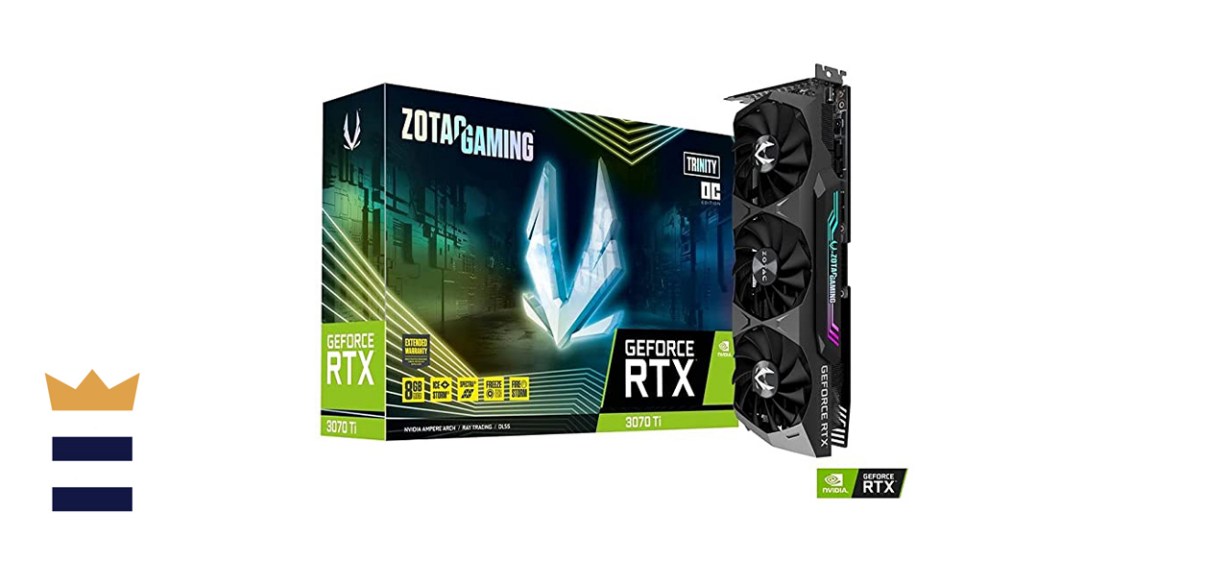 Zotac GeForce RTX 3070 Ti Trinity OC
As the factory-overclocked version of the powerful 3070 Ti chipset, you can rest assured it can withstand high temperatures and fast clock speeds without breaking a sweat.
Sold by Amazon
Want to shop the best products at the best prices? Check out Daily Deals from BestReviews.
Sign up here to receive the BestReviews weekly newsletter for useful advice on new products and noteworthy deals. 
Chris Thomas writes for BestReviews. BestReviews has helped millions of consumers simplify their purchasing decisions, saving them time and money. 
 
Copyright 2022 BestReviews, a Nexstar company. All rights reserved.