Years before he traveled to Washington, D.C. to represent the Crossroads in the Scripps National Spelling Bee, Cole Moore found inspiration in his family.
Cole started competing in spelling bees when he was in second grade but won a bee for the first time in third grade, on the same day his grandmother died.
"She always supported me in the spelling bees, so I decided to keep doing it until I couldn't do it anymore," Cole said.
That perseverance paid off this year when he won the Region 3 spelling bee as an eighth grader, giving him a chance to compete in the national competition in May.
During all those years of studying and spelling, Cole said he and his mother, Susan Moore, always prepared for his competitions the same way. As his mom read out words from the bee's official word list, he would try to spell them, and when he missed one, he'd write it out three times to try and get it to stick in his mind for next time.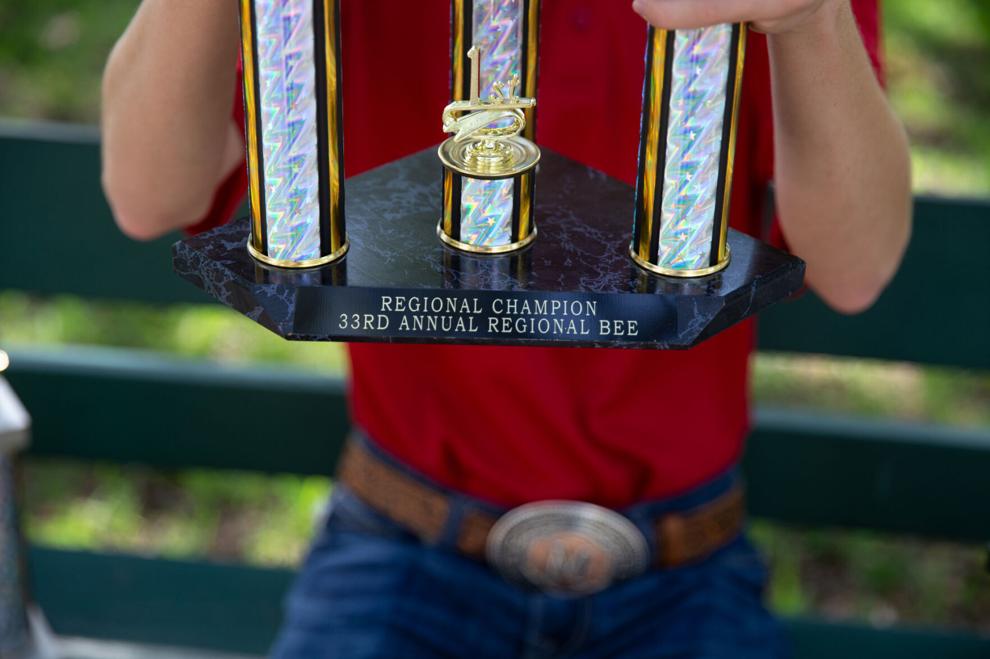 The competition got a lot tougher in D.C., because the national bee doesn't just use the official word list — they use the entire dictionary. Some spellers at that level even have private coaches to help them study, Moore said.
Cole said he was "a little nervous" being on stage in Washington, but also that he just tried to treat it like any other bee. His strategy was to ask the pronouncer — the person who tells the speller their word — for all of the word's information and try to visualize the word in his head, and if he still didn't know it, to just give it his best guess.
Cole was eliminated during the preliminary round of the national bee after misspelling the word "daguerreotype," a term for an old form of photography.
Especially without the extensive training that some of the other spellers got, just making it to the national level was a huge accomplishment. Eleven million students competed to make it into the national bee this year, Moore said, but only 234, including Cole, managed to get a spot.
"I'm just proud of myself to make it that far," he said.
Cole's mother might actually have been the more nervous of the two. She said seeing Cole up on the stage at the Gaylord Convention Center, where the bee was held, was a stressful but proud experience.
"Just sitting there watching him and hoping that he moves on, but still being proud of him; he'd given it all he had," she said.
Making it to the national competition had been one of Cole's long-term goals.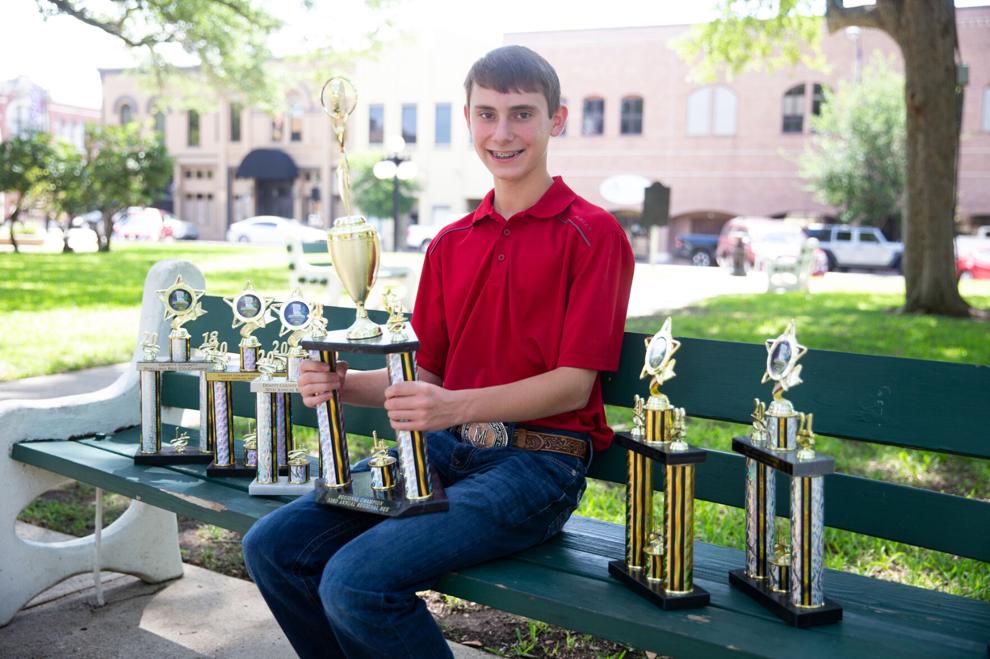 "That's what I've been trying for for a long time, and I worked hard, and it paid off. I didn't give up because I lost in my first year, I didn't say 'Oh I'm going to quit' and all that," he said.
The Moores also used the competition as a chance to explore Washington. They visited the Washington Monument, and fittingly, a museum about word origins called Planet Word.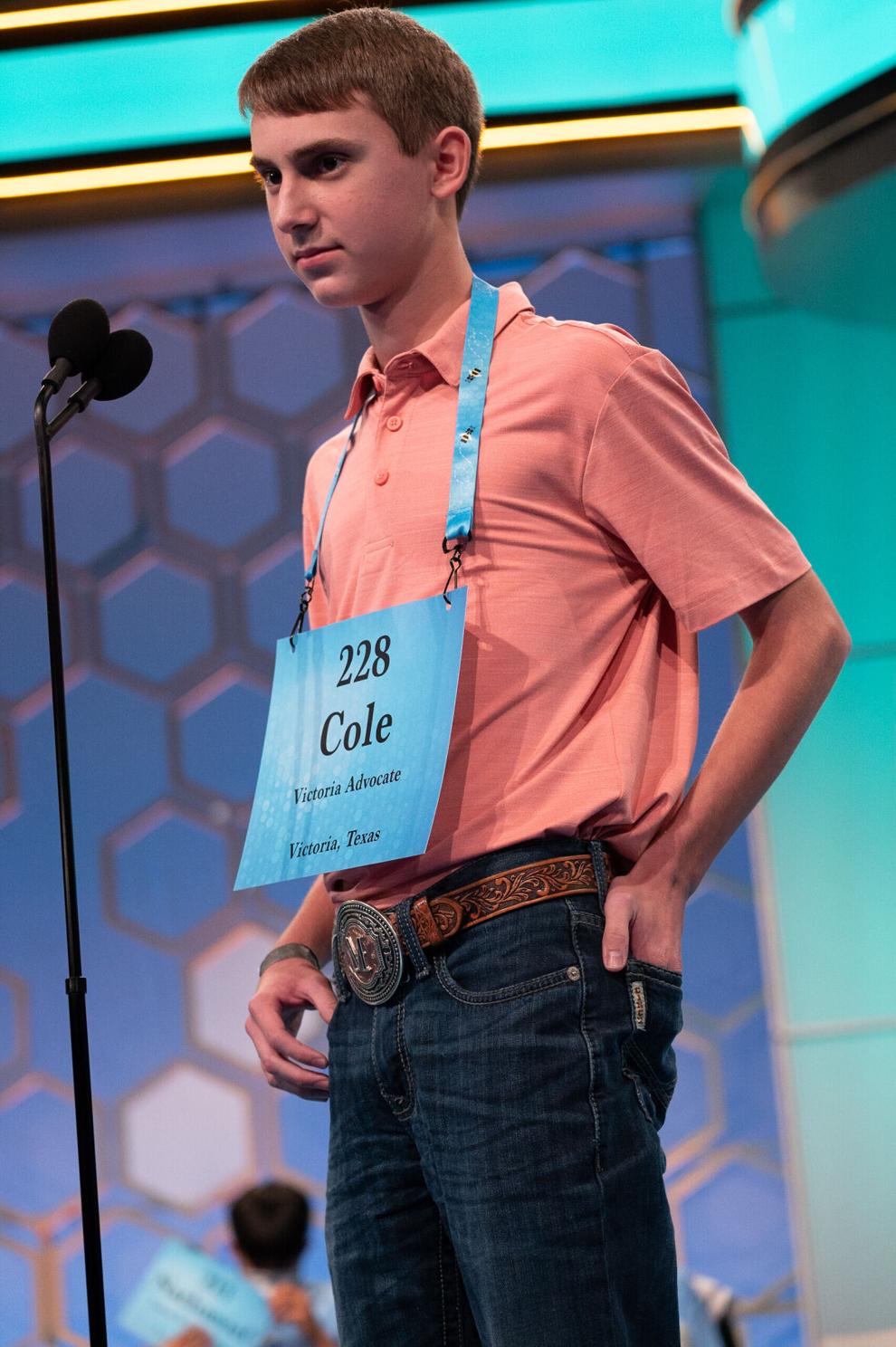 Cole will be starting as a freshman at Cuero High School in the fall, making the National Spelling Bee the culmination of his trophy-studded time spelling since high schoolers aren't able to participate in the bee.
Even amidst all the excitement and nerves of visiting the nation's capital, competing in the national bee and experiencing the final moments of his time spelling, Cole said he was still thinking of his grandmother as his inspiration.
"I was thinking about her," he said. "I said 'I'm going to do this for you ma-ma,' you know, 'I'm going to make you proud of me.'"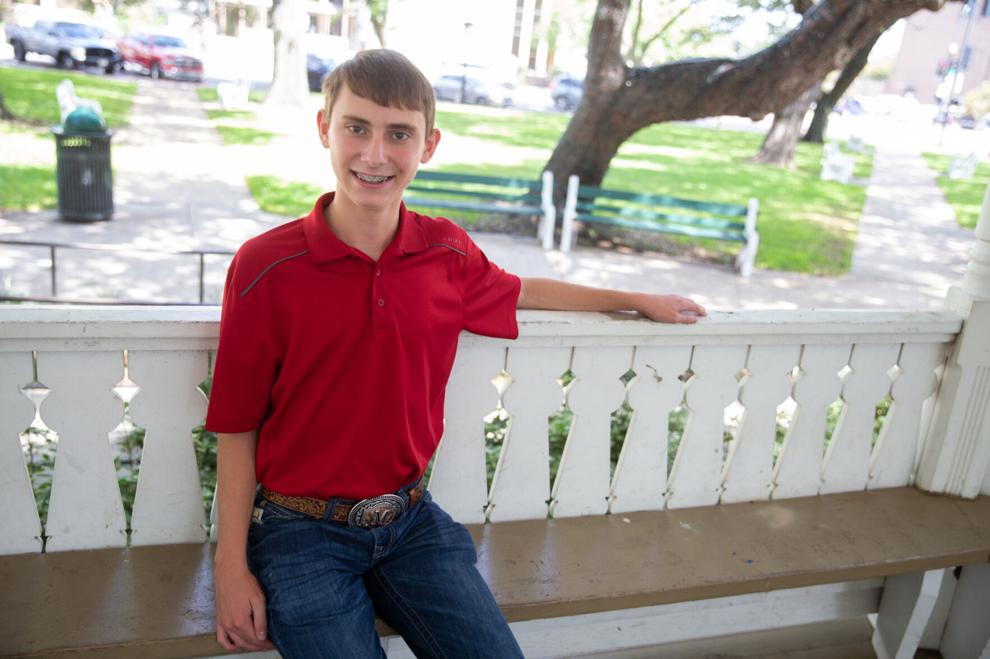 Ian Grenier covers K-12 and higher education for the Victoria Advocate. You can reach him at [email protected].